North East Derbyshire District Council and the Clay Cross Town Board have made exciting progress with the redevelopment of Clay Cross town centre as part of the £24 million Clay Cross Town Deal and can reveal 3D images of what the new town centre improvements could look like, with residents' and businesses' views being sought on the draft plans.
The clocktower and Broadleys site, off of Market Street, proposed as part of the Town Centre Regeneration project, contains several multipurpose spaces open for local events, leisure and business use.
In addition to the new town square, the development includes provision for approximately 15 small businesses units, each with a 50 square metre capacity and giving the ability to expand into adjacent units to accommodate those wanting more floorspace.
Additional business and leisure space, as well as the relocation of the library, will also be provided in the enhanced heritage buildings brought back into use at the heart of the site.
The Council aim to submit a planning application for the development in Summer 2023 and are seeking initial views from residents and businesses on their ideas. In addition, they welcome expressions of interest from businesses who may wish to locate within the new development and be part of the plans to shape the space.
"Taking into account residents' and businesses' feedback around supporting our traditional town centre, providing a new town square space and regenerating some of our heritage assets, we've been working hard to bring the initial vision of regenerating Clay Cross and develop some draft plans" said Clay Cross Town Board Deputy Chair and North East Derbyshire District Council Deputy Leader, Cllr Charlotte Cupit.
"So much progress has been made in recent years and we have continued full steam ahead into the present with work beginning on Clay Cross Active, the new leisure and health centre, just this month.
"The Town Centre Regeneration project brings new opportunities to support our independent businesses; create new leisure and activity space for our community; and proposes to improve connections through the town by creating new pedestrian spaces, such as pedestrianizing Market Street, whilst also improving access to transport and car parking, with a proposed new access from the A61.
"Following on from the draft layout we released a few weeks ago, we're now publishing these draft 3D pictures to give residents and businesses an indicative idea of what is proposed. We really want to hear your views on the proposals so please get in touch to let us know your thoughts, prior to a later formal consultation. The images are just draft, with more details to be worked up on how the improvements to the existing heritage buildings should look, but we wanted to get your thoughts on the overall aims and proposals."
The council would like to hear residents' and businesses' initial thoughts on the proposals and they can email in their comments to This email address is being protected from spambots. You need JavaScript enabled to view it.
Stay up to date by signing up to our email alert service for the Clay Cross Town Deal.
See below for a 3D model walkthrough and see concept imagery for an idea of the proposed aesthetic of the Broadleys site.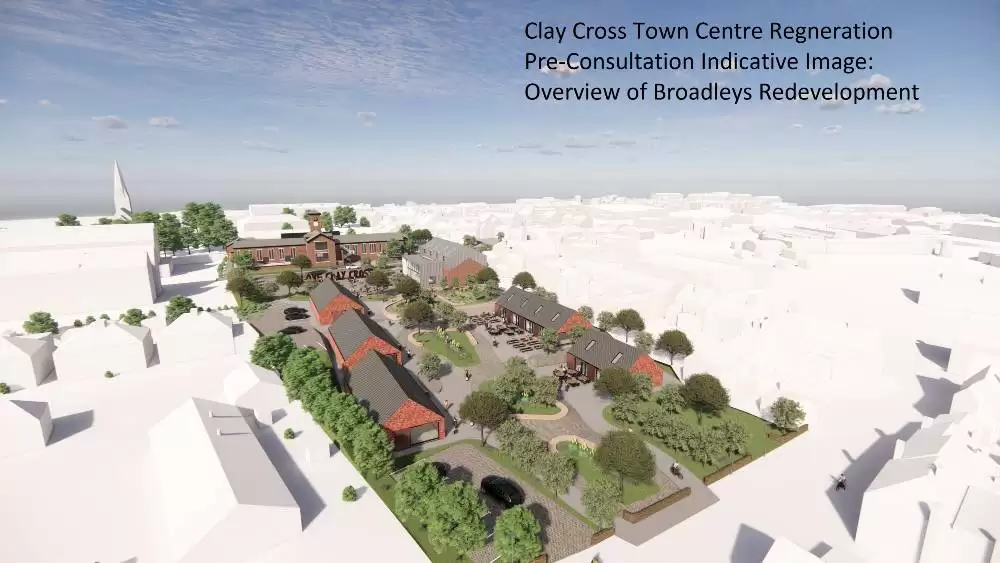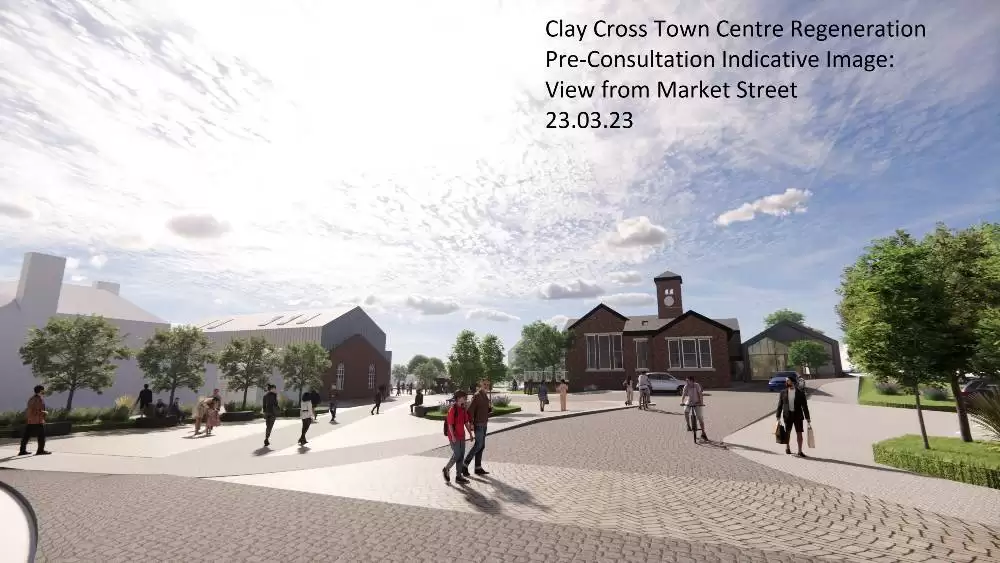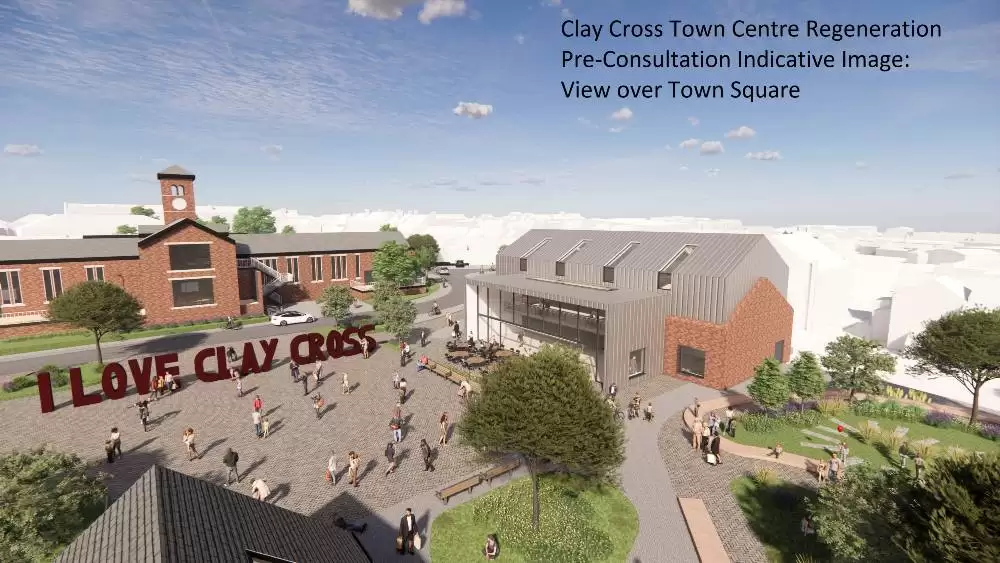 An overview of all investments happening in Clay Cross can be found on our website.